During our years of operation, we have acquired extensive experience in software translation/localization, online help and documentation, website translation as well as the translation and desktop-publishing of all other types of medical, technical, commercial and general documentation.
We also provide video script translations and in-studio voice-overs with professional talents.
Both directly and indirectly, as well as through other translation agencies, the iCOM Translation Network has served various companies.  The purpose of this abbreviated list is to provide a representative sample of the type of industries and products we have done work for.
Major Clients Served: Siemens, IBM, Lions Clubs International, Hewlett Packard, Medtronics, Toshiba, GE, EMC, Stryker, Daubert Cromwell, Otometrics, Roche, Sanyo, Dräger.
Hallmark Achievements
– One of our proudest achievements was supporting the SightFirst II Campaign run by Lions Clubs International Foundation with all related translation needs. Our efforts helped provide fast and reliable translations to potential donors and campaign members.
– Along with our affiliated translation network ComWest, we performed the translation and software localization of the first German user interface for a medical applications computer for Siemens and subsequently also localized medical user interfaces in various other languages.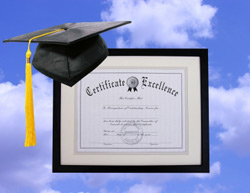 Testimonials
 "We have had service offers from larger outfits but have stayed with iCOM because of their local, personalized and highly dedicated service."  
Siemens engineer
"The work of iCOM and its translators ensured that Lions not only raised funds, but will help the Lions Clubs International Foundation save and protect the eye sight of millions of people around the world for years to come. Thank you for your excellent work"   Communications Director, LCIF
"iCOM Translation Network was very successful in accommodating large volume and multiple requests on short notice and demonstrated impressive dedication to the efforts of our staff." 
Executive Director, CSFII